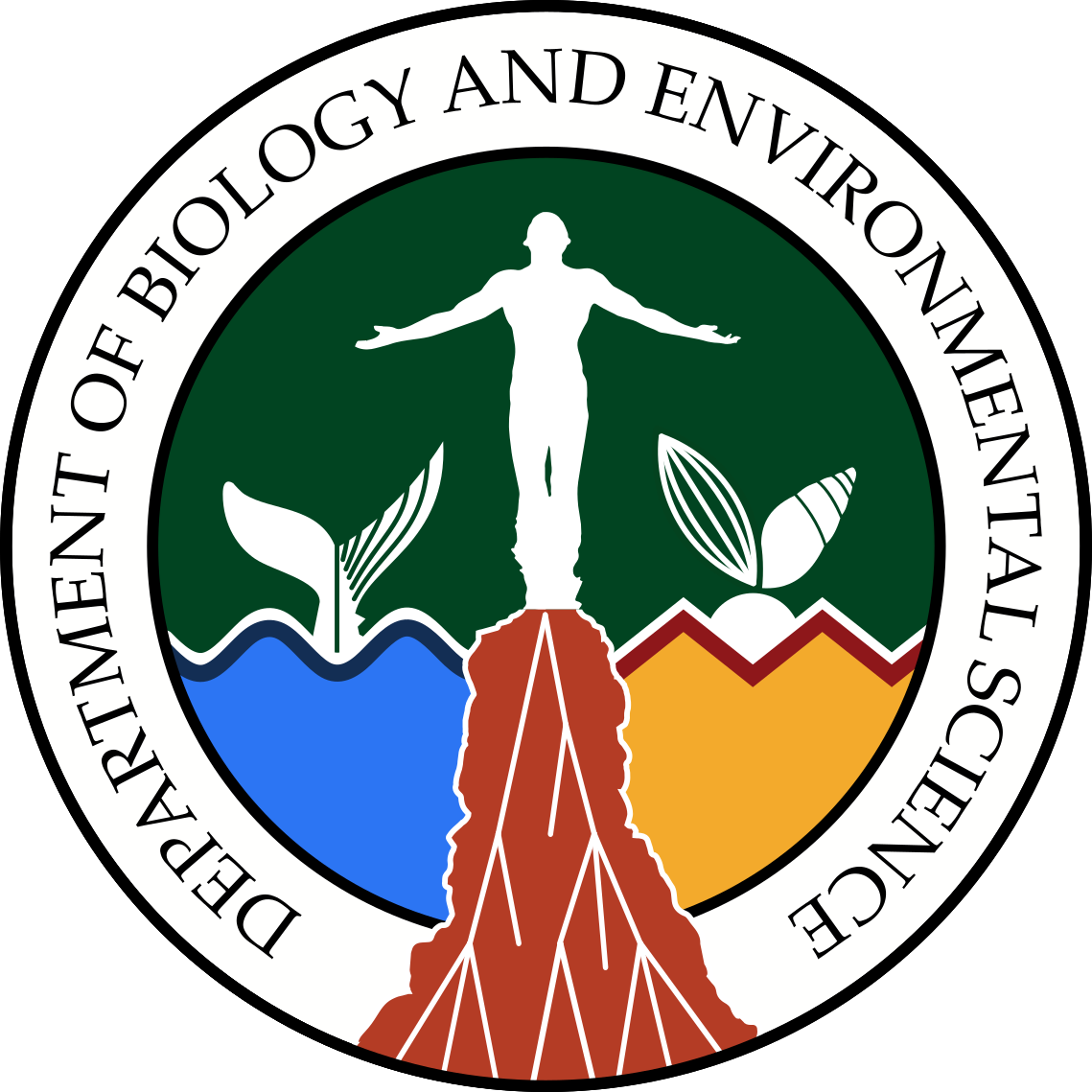 Department of Biology and Environmental Science
Vision
A premier institution of transformative and innovative instruction, research and public service in biological and environmental sciences.
Mission
To discover, build and enrich knowledge for science and society (DBES).
The Bachelor of Science in Biology curriculum incorporates specialized, interdisciplinary applied courses, and current trends in biology that are Information and Communications Technology (ICT)-enabled.
The curriculum puts emphasis on research by including courses that reflect modern innovation and strategy in instruction and research, focusing on the biology of organisms and the environment.  It also offers relevant choices in electives geared towards organismal biology (combines taxon-specific biological science with recent advances in experimental methods, molecular biology, and integrative organismal system) and environmental biology (provides strong foundation in biological, chemical and physical sciences focused on natural resources) as an answer to the heightened concern for the local and global environment.
The curriculum provides options for a wide variety of career opportunities for the graduates, such as in the academe; in research institutes and laboratories; and in industries in which biological knowledge and practices are used, including biotechnology, food, health, agricultural and environmental organizations, government and regulatory offices, and intellectual property offices.
The Master of Science in Environmental Science (MSES) is an interdisciplinary program that combines natural and physical sciences with economics and the social sciences. The curriculum is designed to equip the students with the necessary research and management competencies in the fields of Industrial Ecology and Natural Systems Studies. The program prepares our graduates to be effective environmental educators, researchers, managers, and planners in the academe, industry, government and non-government institutions. The curriculum has 20 units of core courses, 6 units of qualified electives related to the chosen field of specialization, and 6 units of elective course. The program was designated by the Commission on Higher Education (CHED) as a Center of Development (COD) in Environmental Science in December 2015.