[1] There is a moratorium on student activities starting one (1) month (i.e. 30 days ) and strictly two (2) weeks before the end of classes until the last day of the final exam period. During this period, no student activities of any kind will be permitted except for...
read more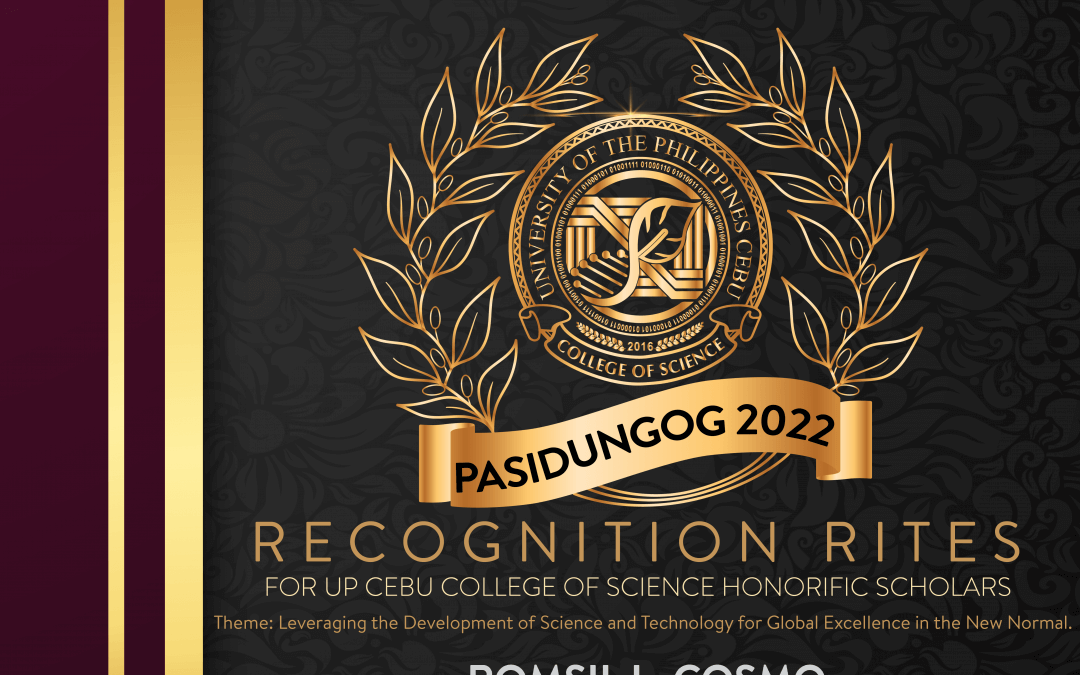 Join us on 12 October 2022 at 1:30PM as we give recognition to our honorific scholars from Second...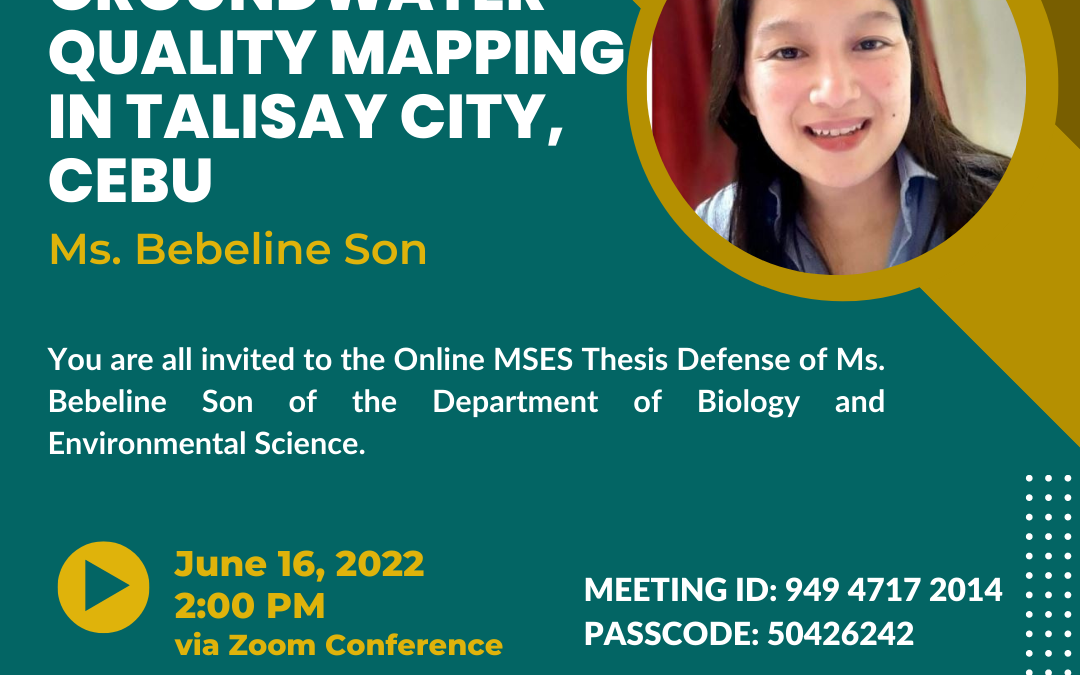 You are all invited to the Online Thesis Defense of Ms. Bebeline Son of the Department of Biology and Environmental Science for her MSES thesis entitled "Groundwater Quality Mapping in Talisay City, Cebu" on June 16, 2022 at 2:00 PM via Zoom.
Please see details below:
Meeting ID: 988 0328 2217
Passcode: 18918985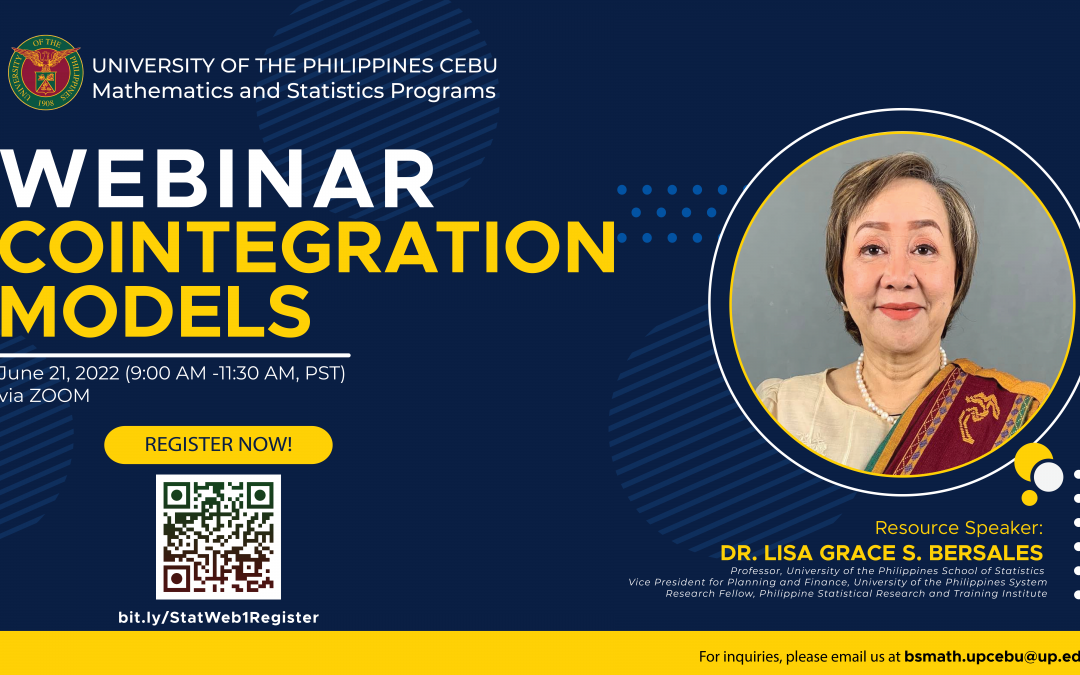 The UP Cebu Mathematics and Statistics Programs will be having a Webinar Series this coming June 21-22, 2022 at 9:30-11:00 AM via ZOOM.
The following are the topics to be tackled:
Cointegration Models
Resource Speaker: Dr. Lisa Grace S. Bersales
Register here: bit.ly/StatWeb1Register
Bootstrap Methods with Application
Resource Speaker: Dr. Michael Daniel C. Lucagbo
Register here: bit.ly/StatWeb2Register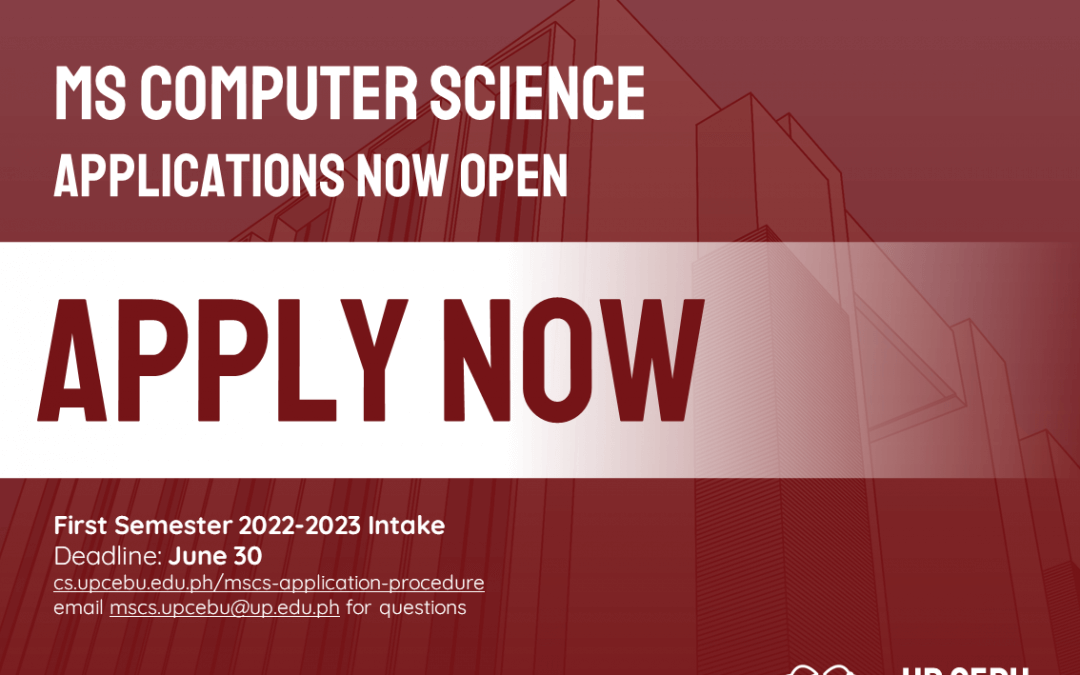 First Semester 2022-2023 Intake Deadline: June 30 cs.upcebu.edu.ph/mscs-application-procedure...
Please be informed of the following schedule of appeal for readmission, request to return from...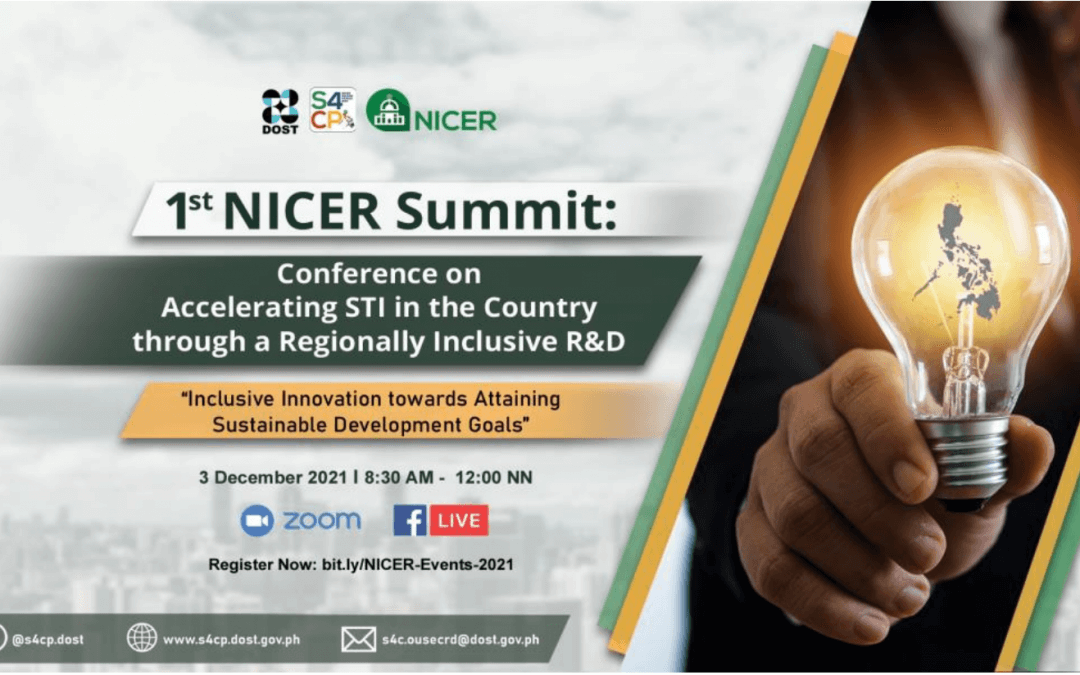 WATCH HOW R&D BUILDS OUR NATION! Join the First NICER Summit entitled "Conference on...