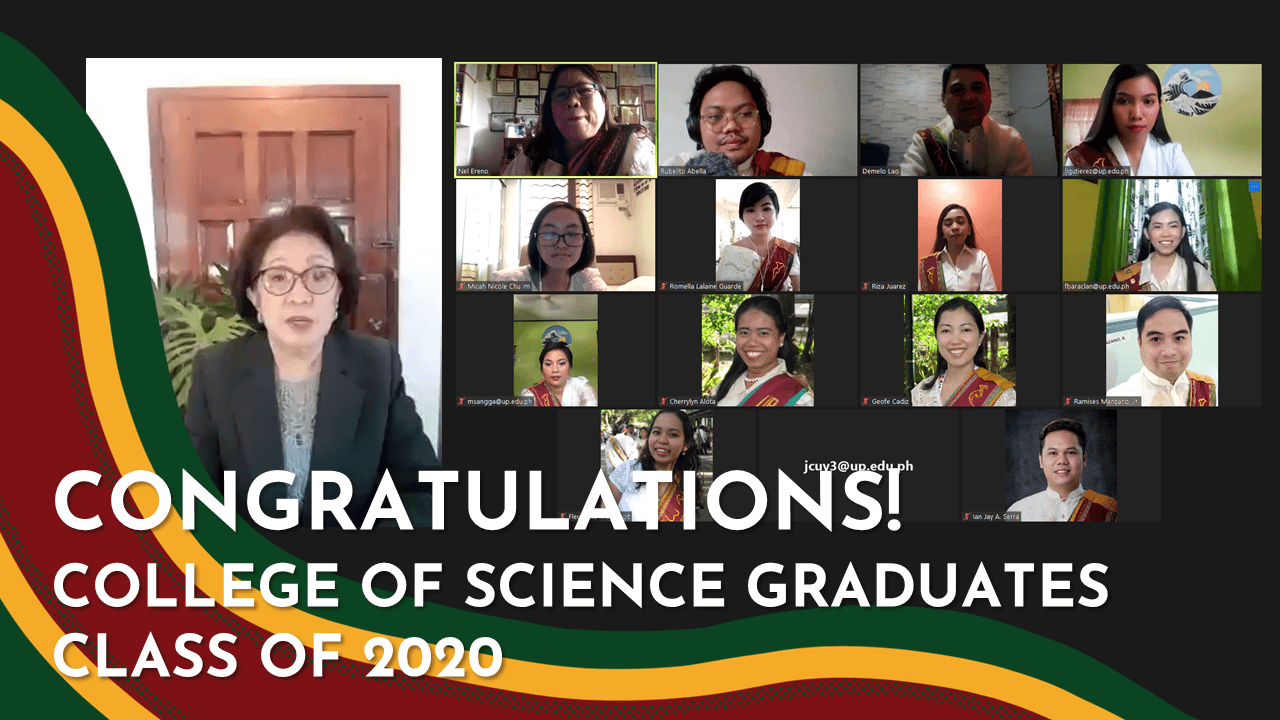 As the University of the Philippines Cebu celebrates the 4th anniversary of its CU elevation status, the graduates of batch 2020 were ceremonially sent off with warm congratulations. Even though it was not possible to meet in person, the UP Cebu Community came together to celebrate the Valediction for Graduates of Batch 2020, held in 27th of October 2020, through a Zoom meeting streamed live through Facebook and YouTube.
The guest of honor, former Associate Justice of the Supreme Court and Ombudsman of the Philippines, Hon. Conchita Carpio Morales, addresses the UP Cebu Batch of 2020. In her message, she asks the graduates to consider humanism,
"I congratulate you for you are artists, communicators, biologists, experimental scientists, computer scientists, mathematicians, entrepreneurs, psychologists, political scientists and teachers. But, you are humans first."
The College of Science proudly celebrated 22 graduates. In her response message, College of Science graduate representative and college valedictorian, Nisha Padura, addresses her fellow graduates. She speaks about extending heartfelt service, and the difference it makes to the one's that receive it.
Congratulation and padayon, graduates of Batch 2020! We are proud of you!