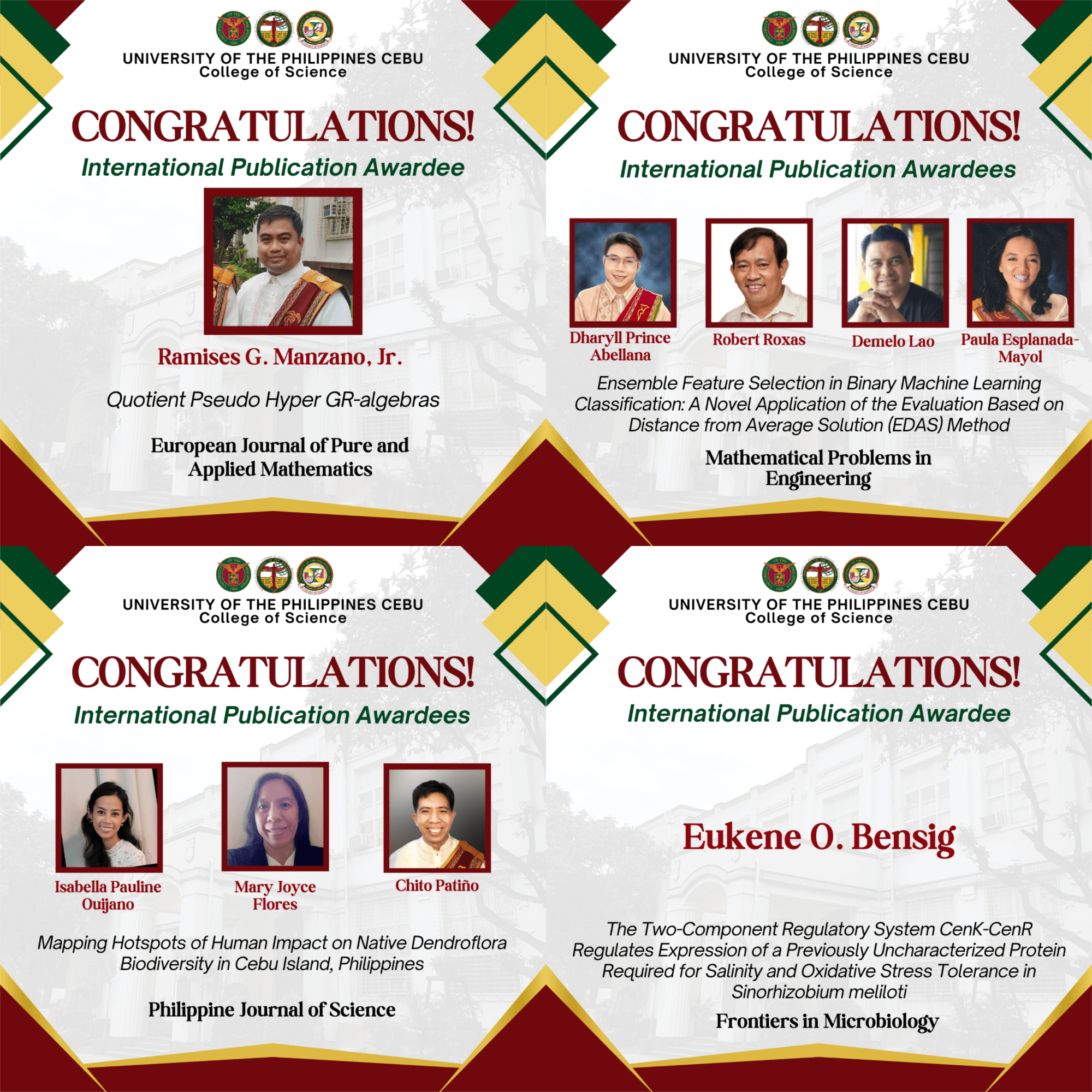 The UP Cebu College of Science congratulates its faculty members who
have received the International Publication Awards (IPA) by the UP System.
The International Publication Award (IPA) for journal articles, bestowed by the University of the Philippines System, is a distinguished honor and monetary incentive designed for faculty members, researchers, project investigators, and thesis students who contribute to internationally recognized, peer-reviewed journals, specifically those listed in Thomson Reuters or SCOPUS. The purpose of this award is to encourage faculty members and REPS to contribute to their respective
fields or disciplines. This is achieved by incentivizing the publication of their research in peer-reviewed, internationally recognized journals that adhere to high standards of scholarship.
𝗣𝗮𝗱𝗮𝘆𝗼𝗻, 𝗖𝗼𝗹𝗹𝗲𝗴𝗲 𝗼𝗳 𝗦𝗰𝗶𝗲𝗻𝗰𝗲 𝗳𝗮𝗰𝘂𝗹𝘁𝘆!