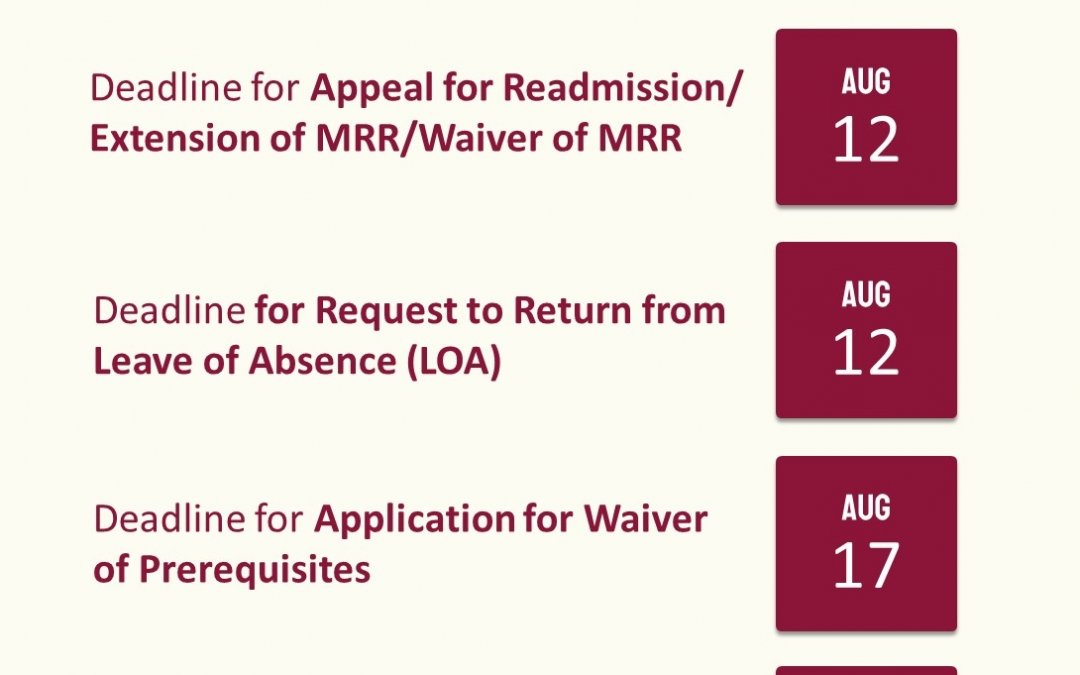 Please be informed of the following schedule of appeal for readmission, request to return from...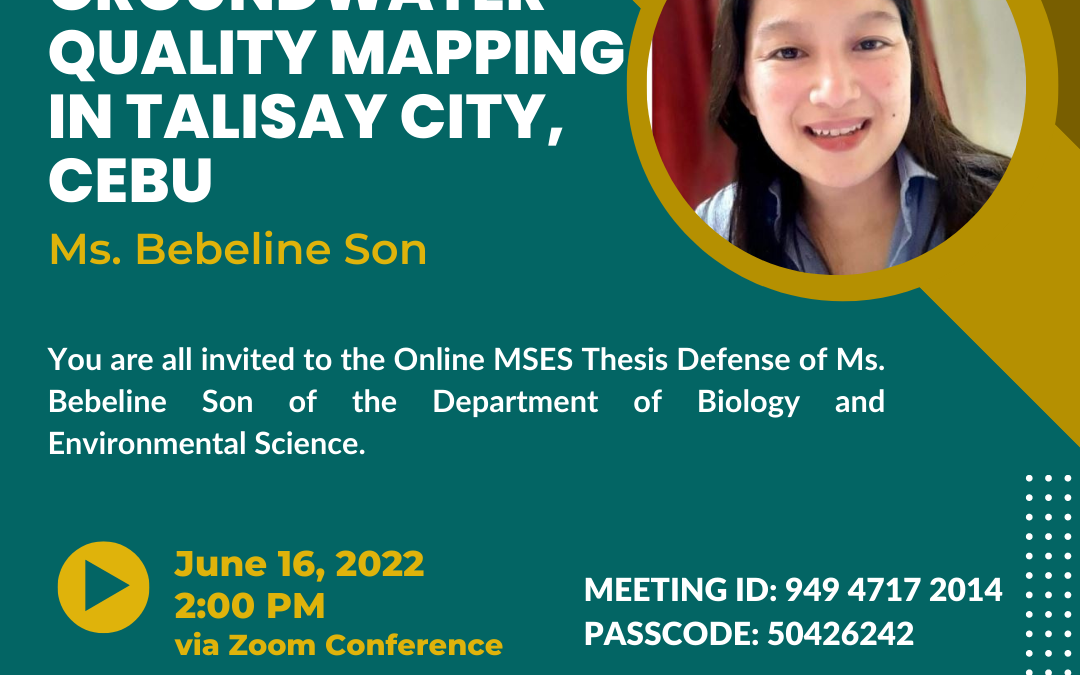 You are all invited to the Online Thesis Defense of Ms. Bebeline Son of the Department of Biology and Environmental Science for her MSES thesis entitled "Groundwater Quality Mapping in Talisay City, Cebu" on June 16, 2022 at 2:00 PM via Zoom.
Please see details below:
Meeting ID: 988 0328 2217
Passcode: 18918985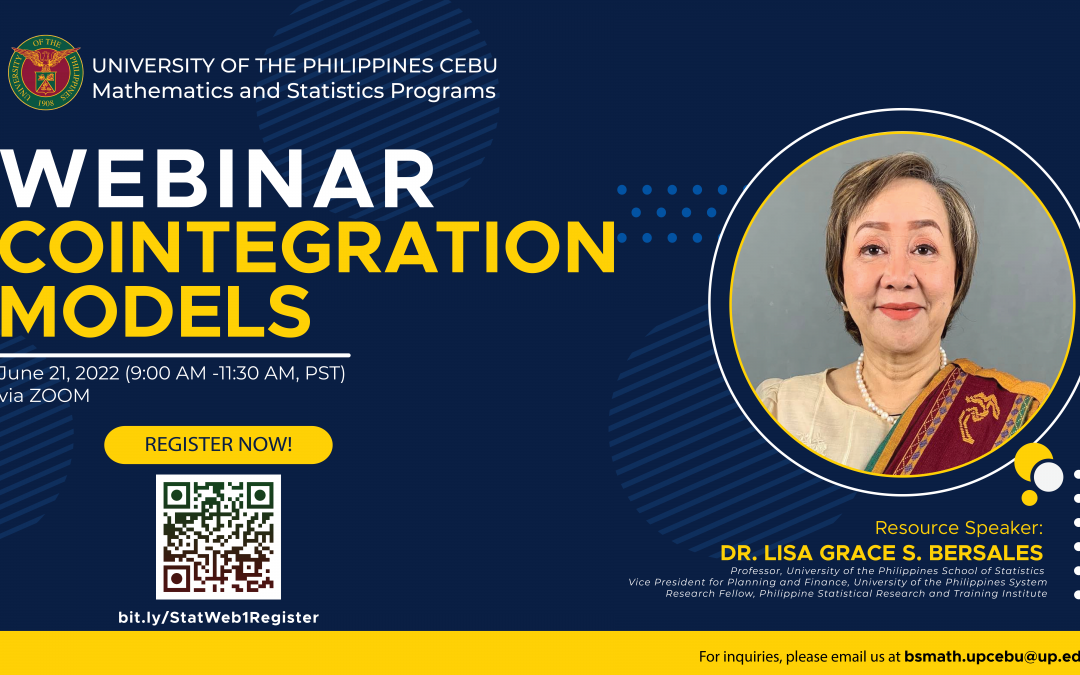 The UP Cebu Mathematics and Statistics Programs will be having a Webinar Series this coming June 21-22, 2022 at 9:30-11:00 AM via ZOOM.
The following are the topics to be tackled:
Cointegration Models
Resource Speaker: Dr. Lisa Grace S. Bersales
Register here: bit.ly/StatWeb1Register
Bootstrap Methods with Application
Resource Speaker: Dr. Michael Daniel C. Lucagbo
Register here: bit.ly/StatWeb2Register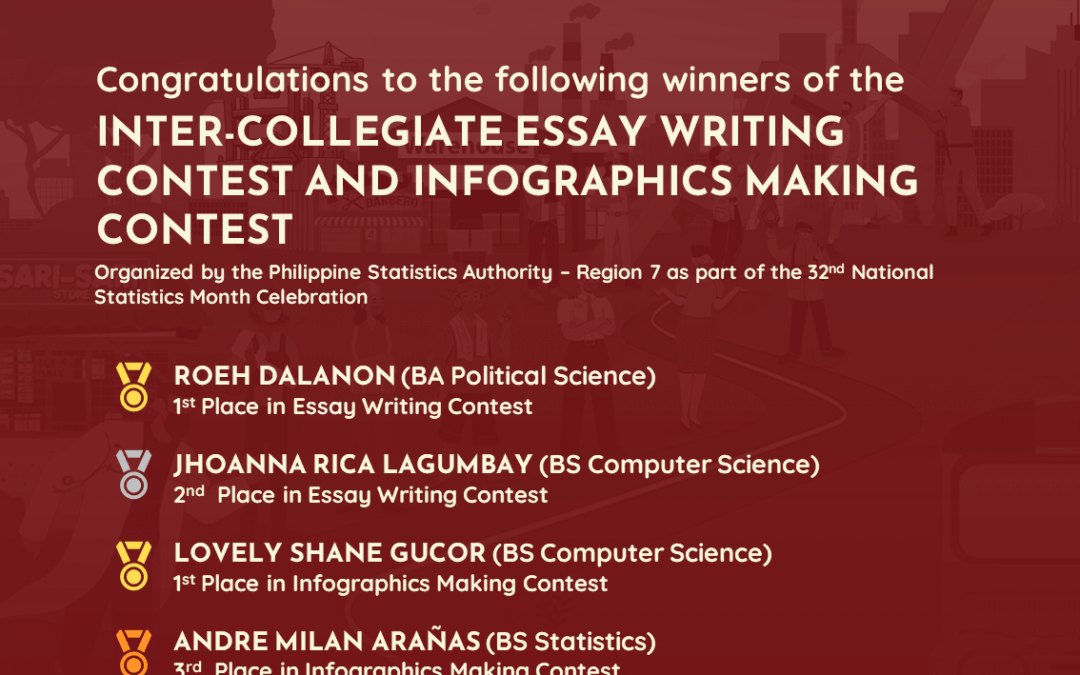 Congratulations to the following winners of the Inter-Collegiate Essay Writing Contest and...
Poster from Conference: EMBRIC Treasures from the Deep
read more
Threat or treat? While pathogenic bacteria pose significant threats, they also represent a huge reservoir of potential pharmaceuticals to treat...
read more
Continued mining of natural products from the strain Streptomyces sp. MA37 in our laboratory led to the discovery of a minor specialized metabolite...
read more
Studies have been done using networks to represent the spread of infectious diseases in populations. For diseases with exposed individuals...
read more