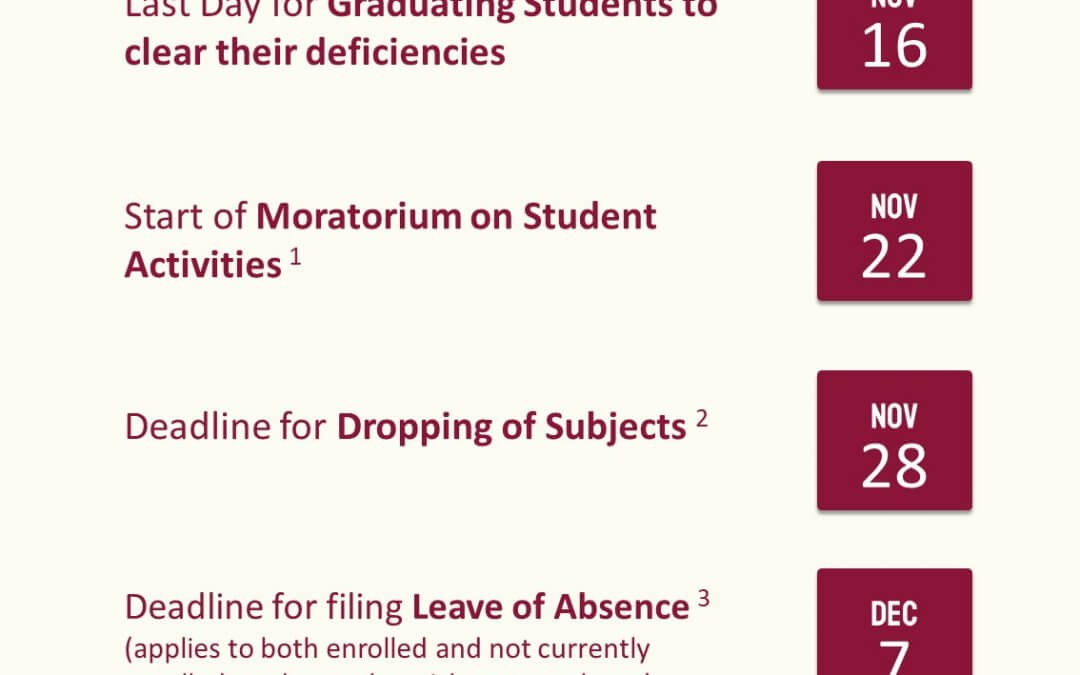 [1] There is a moratorium on student activities starting one (1) month (i.e. 30 days ) and...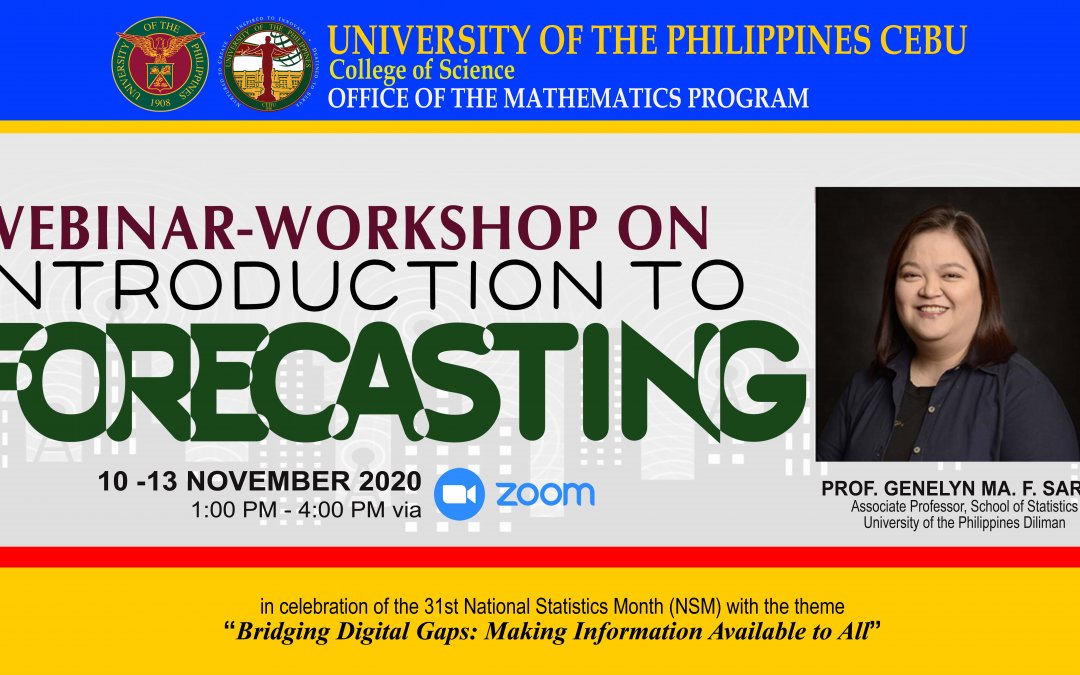 By Dr. Jimboy R. Albaracin The Central Visayas-Regional Statistics Committee (CV-RSC) and UP...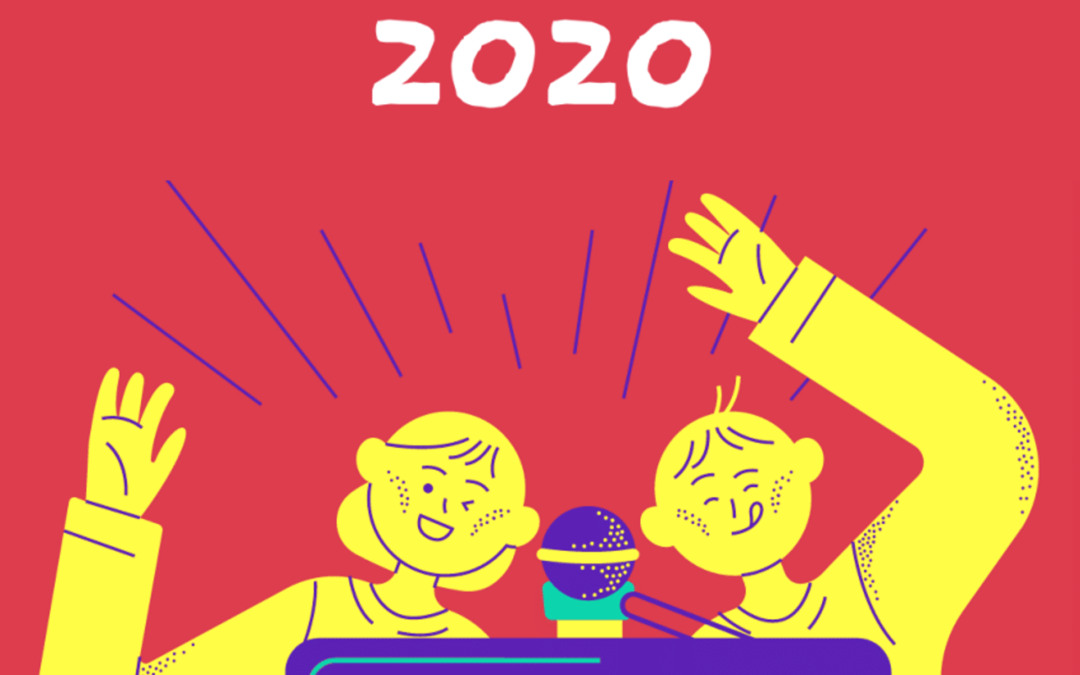 The unexpected turn of events brought by the COVID-19 pandemic, introduced challenges in the...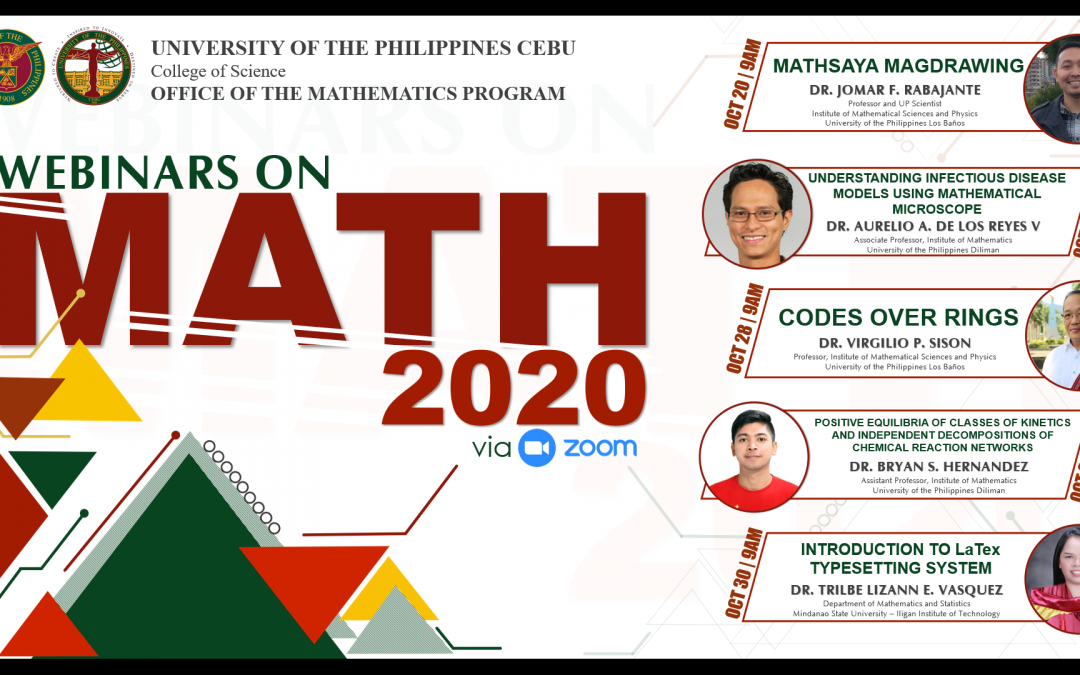 By Prof. Ramises Manzano The month of October 2020 had been a month of webinars for the...
ABSTRACT: Traffic congestion is a major problem faced by many cities across the globe. The drawbacks of such problem are much more severe in...
read more
ABSTRACT: With the high incidence of the dengue epidemic in developing countries, it is crucial to understand its dynamics from a holistic...
read more
ABSTRACT: With the extensive applicability of machine learning classification algorithms to a wide spectrum of domains, feature selection (FS)...
read more
Poster from Conference: EMBRIC Treasures from the Deep
read more